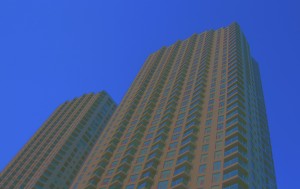 If you are the owner of a commercial building that hosts floors filled with business offices, you know you have a responsibility to ensure the building is electrically safe and in good working condition. While some corporations choose to have an in-house maintenance team, most realize that electrical work is a specialty and the typical maintenance person is not going to have an electrical license, which is why you need a trained and certified electrician in Los Angeles. You will find a great team ready to help you take care of your commercial properties at The Electric Connection.
When you are responsible for keeping tenants happy, it can be a big job. There are minor problems that are going to need to be taken care of, like replacing light fixtures inside and outside the building. Things like tripping breakers and poor connections are also common issues that arise on a weekly basis. Your Los Angeles electrician can take care of all those minor problems in a timely manner. When you are the landlord or owner of the building, you have a responsibility to solve problems quickly. You can't afford to be put on a list that may take weeks before someone can come out.
If you have been informed of a much bigger problem, like no power to an entire office or section of the building, you will definitely need the services of a trained commercial electrician. Los Angeles property owners will need to hire a team that can maintain a professional demeanor and represent the company hiring the work as well as the businesses operating in the space. You don't want to hire a company that isn't professional and doesn't have the appearance of a crew that respects business operations and personal property. Don't hire just any electrician or person who claims to be an electrician without checking credentials. You can always count on the team at The Electric Connection to provide excellent, timely and professional service for your commercial properties.