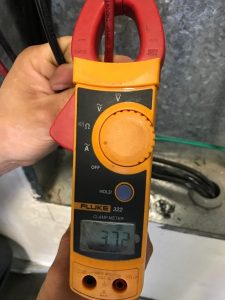 We all use and love electricity. It keeps us warm, gives us access to entertainment, preserves our food, cooks our food, heats our water, upgrades our security, and so on. The uses and comforts of electricity are endless, but there are just as many risks involved.
More often than you would like, electrical issues might come up in the home or commercial building. These issues may require a professional electrician or could be easily managed by you. It's also possible to avoid them by taking precautions. Regardless of how your electrical issues should be handled, it's clear that you would always need a reliable source of electrical advice in Los Angeles.
Naturally, it's best to turn to a professional electrician for electrical advice. The obvious reason for this is that a professional and licensed electrician is fully equipped and knowledgeable to provide accurate and effective advice.
Anyone else such as a friend who knows as little as you do about electricity is not a reliable source of electrical advice. The wrong information or approach to your home electricity can compromise the safety of lives and property.
The Electric Connection is a reputable electrical company that has served Los Angeles for decades. We make it easy for you to get the electrical advice you need with free of charge consultations via calls.
Our experts are always available to give you the advice you need and even over the phone quotes if a professional electrician is needed to solve the problem.
All electrical technicians with The Electric Connection are trained, licensed, insured, customer-oriented, and courteous. You can count on us for electrical advice in Los Angeles.
Here are some tips to maximize electrical safety in your home.
Avoid overloading your outlets. Each outlet in your home is designed to provide a specific amount of electricity, and plugging too many devices at once can lead to a fire or damage to appliances. Use an energy-saving power strip if you have a few things to plug in at once.
Extension cords can be helpful but can also become a safety hazard when used wrongly. Do not run extension cords through the house as that could lead to accidents in the home. If you discover you use or need extension cords often, contact a professional electrician to install more outlets in your home.
Repair or replace any damaged electrical outlet or component in the home. Don't push aside any electrical component displaying faults or warning signs such as burning smells, fraying, cracking, and so on. Reach out for electrical advice or a service call.
Unplug appliances when not in use. This saves you money on the electric bill and prevents accidents.
Always read the instructions for every appliance or electrical component before use.
Keep electrical appliances out of reach of kids and teach those old enough to understand the proper way to use them.
For more tips or free electrical advice, see our regular posts and articles.