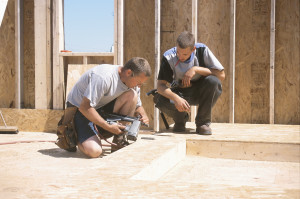 There are numerous lighting options you have when it comes to upgrading and updating your home. The standard light in the center of the room is no longer the only option. In fact, it is a rather dated look. You can update your home and give it a more modern look by simply changing out a light fixture. Of course, this will require handling electrical wiring, which should always be done by an electrician in Pasadena. Don't risk trying to do it yourself and causing some serious damage to your home or injuring yourself. The team at The Electric Connection is here to help and can take care of your lighting update.
Track lighting offers numerous benefits and looks great too! If you are unsure of what track lighting is; it is several lights fixtures on a track that is on one circuit. The track can be a straight line, a U shape or a curved shape. You can choose to have 2 lights or 4 or more. Your Pasadena electrician can help you determine just what track lighting structure is best for you and your needs.
One of the major benefits of track lighting is flexibility. You can light up an entire room with a single fixture. You have the freedom to choose just how many lights you use and direct them where you need the light the most. Another benefit to track lighting is the fact many are designed to use LEDs. LEDs will save you a great deal of money on your lighting bill. They are extremely bright and use a fraction of the electricity of a standard light bulb or even a CFL bulb. You will want to have the track lighting fixture installed by an electrician. Pasadena homeowners will feel better knowing they are getting a professional installation job. Give The Electric Connection a call today and schedule your track lighting upgrade.