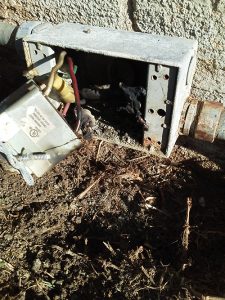 It can be difficult for a person who is absolutely unfamiliar with electrical wiring and all of the components that go with it to understand when something is wrong. Wiring is hidden away behind fixtures and walls so it isn't like you can see any problems. You have to depend on some other basic warning signs and symptoms to help you determine whether or not you have a problem. Because electricity can be extremely dangerous, you should never try to fix the problem yourself. You will want to call an electrician. Glendale homeowners can count on the trained and certified team at The Electric Connection to handle any electrical problems—big or small.
Some of the most common signs of an electrical problem are as follow;
*An outlet only works some of the time
*An outlet is loose and wiggles around when plugging in or removing a plug
*There are black streaks up the wall behind the outlet or switch
*The outlet is hot to the touch
*You smell burning wires—this is a unique smell that is hard to miss explains a Glendale electrician
*Lights flicker with no apparent reason
*A light won't work—even with a new bulb
*Melted wires in a breaker panel
*Getting a small shock when using an appliance that is plugged in or a shock when pulling or pushing in a plug
*Black marks around the holes in the outlet
These are the most obvious signs you will notice. If you have noticed or suspect any of these symptoms are the tip of a bigger problem, call your electrician in Glendale. When possible, shut off the breaker to the potential problem outlet or fixture. Do not use until it can be thoroughly inspected and cleared to use. Give The Electric Connection a call today to take a look at any electrical concerns in your home.