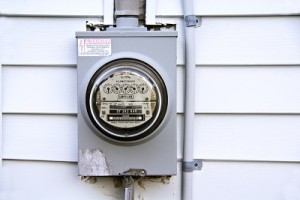 The air is changing, the kids are back to school and it won't be long before we embark on the busy holiday season. With the rush to get the kids to school, attending various sports events and keeping up with life in general, your landscaping and upkeep will likely take a back seat. With summer coming to an end, outdoor barbecues and family football games will be few and far between. However, on those rare events when you do have some downtime and want to enjoy the outdoors, you will need outdoor lighting. Your electrician in Beverly Hills can help you with that. The team at The Electric Connection knows how important your time is and is ready to help you take care of your outdoor lighting project.
With the fall and winter seasons, daylight is in short supply. Having adequate outdoor lighting becomes a necessity. It isn't something you can actually do without. A Beverly Hills electrician can complete the installation of electric lights around your landscaping and in areas where there is high traffic. Your front walkway area, driveway and back patio or deck are all places that will be a little safer and more inviting with light. Lighting up your shrubs is also a safety measure that ensures animals and humans are not lurking in the darkness.
Solar lights are quick and easy, but they simply do not provide the steady, bright electric lights that are installed by an electrician. Beverly Hills homeowners will appreciate the clean look a professional installation brings. The ease of having a timer installed on the lights is another benefit to hiring an electrician. A timer ensures the lights are on when you get home. You don't have to walk through the dark to turn them on. Give The Electric Connection a call today and schedule your outdoor lighting installation.