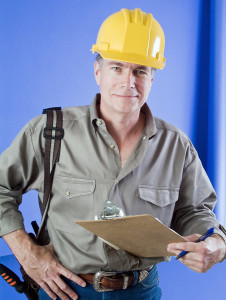 There are times when you simply can't or shouldn't do certain repairs around your house. Not everybody is trained or cut out to take care of all the little jobs that arise. You need to hire a professional from time to time. One of the professionals you will likely need on occasion is a Glendale electrician. If you have never used an electrician or have had a bad experience in the past and are looking for a new one, how do you know what to look for? The team at The Electric Connection has been helping folks out for years and is here to help you as well. The following characteristics are what you should look for when you need to hire an electrician to take care of work around your home.
• Good reputation-ask your friends, neighbors and family members if they have used a particular company. What was their experience? Do some checking online as well. Angie's List is a great place to start.
• Professional-an electrician that shows up at your door should look and act professional. A clean uniform is a good sign of a professional contractor. If you are bringing an electrician into your business, a professional appearance is very important.
• Licensed and bonded-this is an absolute must when hiring an electrician. Glendale residents should only allow contractors into their homes or businesses who have the proper licensing through the state as well as a bond to protect you in case there is any damage done to your home.
• Timely-Cable companies are often joked about because of their lack of timeliness, but it isn't a laughing matter. You are busy and don't have hours to sit around waiting for an electrician to show up. You need a company that can give you a set window and stick to it.
If you need an electrician, you can call The Electric Connection and find an electrician who meets all of these standards.