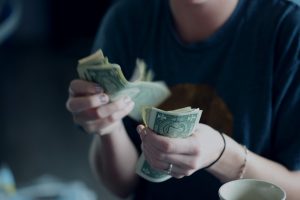 Everyone would like to save on the electric bill and if you live in Pasadena, it's easier than you think. The Pasadena department of water and power offers various residential programs to help reduce those staggering bills while you enjoy a more energy-efficient home or building.
Here are some ways to save money on electricity in Pasadena;
Use energy-efficient appliances
You can get efficiency rebates from the Pasadena department of water and power when you use energy-efficient equipment. For example, the PWP gives a $75 rebate if you buy a new refrigerator and $15 if the refrigerator is bought in Pasadena. Fridges over 4 years old are less efficient than new models, which are 25% better.
Similarly, you will receive $25 for buying a new, energy efficient dishwasher or $30 for a dishwasher that is Energy Star certified. Recent dishwashers can use 30% less water than their older counterparts.
Clothes washer rebates are as high as $300 from SoCal Water$mart and PWP when you use the right models. Aside from the rebates, a high-efficiency clothes washer can use 45% less power and 25% less energy than regular models.
Even toilets are not left out as you can receive a $100 rebate for replacing your regular toilet with a premium toilet, saving over $800 on your electric bill in Pasadena.
More juicy rebates also apply to your HVAC system, pool pump, insulation, sprinklers, laundry system, and so on.
Develop a greener lifestyle
Thanks to technology, there are still various ways to save energy and go green. Electric cars are getting more popular by the day. According to the PWP, you will receive rebates anywhere from $250 – $1000 for purchasing EV vehicles, purchasing EV vehicles in Pasadena, or installing a standard EV charger.
More rebates also apply to buying appliances or green lifestyle tools like electric heat pump water heater, electric clothes dryer, electric ovens, electric pump clothes dryer, and using solar systems.
Get in on low-income programs
Sometimes paying the bill can be tough and Pasadena offers low-income programs to help you save on the bill. The programs include monthly bill payment assistance, free home improvement services, energy savings assistance program, and more.
To benefit from any rebates or programs you would have to apply and make sure you meet the requirements.
Enforcing other tips in power use can also help you conserve energy and get a lower bill.
These include
Use LED lights.
Set your thermostat to low
Wash only when you have full loads
Use your microwave as an alternative to cooking.
Don't over-dry clothes
Use appliances before 7pm more often.
Unplug appliances from the switch when not in use.
Call Pasadena electrician for an audit to see where you can save more power.