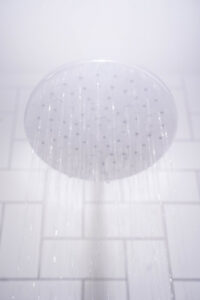 Getting exhaust fans is the best way to get rid of moisture and odors in your bathroom. Expelling moisture and odors saves you the trouble of having to do a paint job every other time and getting mold and mildew all over the place.
There is a lot you'd want to consider before you get or replace an exhaust fan so it's not exactly a simple DIY project. You should look into hiring a professional to do that for you. You'd be saving a lot more time and effort and still get the job done effectively.
Try This Out Before You Replace Your Exhaust Fan
If you do have an exhaust fan, you should endeavor to clean and take proper care of it. During the process of absorbing moisture, dirt may cling to the fan and cover its blades making it difficult for it to work properly. If you'd want to clean your exhaust fan then you'd have to turn off the fan at the circuit breaker.
Be sure to double-check that the power source is completely off. Remove the cover and use a vacuum cleaner to suck up all that dust from the fan and its housing. Put the cover in a bowl with warm water and a few drops of dish soap. Give the blades a thorough wipe-down to remove any other dirt.
However, if you want to give your exhaust fan a makeover and change it altogether, here are a few guiding steps.
Start by turning off the power. Use a multimeter to ensure that it's safely off.
Remove the covers and proceed to disconnect the wires and the vent pipes.
Clear out and clean up your workspace. You probably haven't cleaned your exhaust fan beforehand so take the time to follow the previous steps and give your exhaust fan one last try before you think to replace it. A dirty exhaust fan doesn't work as well as you'd think it would. Check the venting outside as well. Your duct has to be vented properly before you think to install a new one.
Call in a professional and let them handle the installation. When they're done installing and replacing the covers, you can turn the power back on and make sure it's working properly.
If you're looking to get a new one, then the two major problems you'd face would be how to get a power source and venting to the outside. Since your bathroom doesn't have any duct in place, you'd have to run a duct from the vent to preferably a roof or a side wall.
Your exhaust fan should be located close to the shower or tub preferably on the ceiling. Following that, you'd have to measure out the CFM, consider the sound rating, choose the right size and style of the fan and pick out a favorable location for the exhaust fan. Added to the physical stress you'd have to go through, it would be a lot more profitable to contact a professional electrician to handle the job.