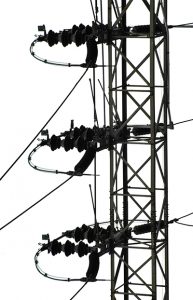 This winter is shaping up to be a cold one, even in areas you wouldn't expect it. It can throw a wrench in your budget when you get an electric bill that is significantly higher than you are accustomed to. Running the heater all day and night is going to cost you. There are some things you can do to reduce your power usage throughout the winter to help offset the usage of the furnace. Your electrician in Burbank can help you do just that with these power saving tips. The team at The Electric Connection can provide you with more details about energy saving tactics.
1. Hold a family meeting. Make it clear that everyone needs to be a little more energy conscientious and make the effort to conserve.
2. If you are decorating for the holidays, consider investing in LED lights. They use far less electricity and are much brighter. More bang for your buck!
3. Give the lights inside the home an upgrade to LEDs as well. A Burbank electrician can change out old light fixtures to the newer ones that use the LED bulbs.
4. Encourage your family members to shorten their showers by at least 3 minutes. This will save you some cash by reducing how often your hot water heater needs to fire up explains an electrician. Burbank homeowners can invest in a number of different energy efficient water heaters.
5. When you turn on the heater, be frugal. You can set it at 72 and still be comfortable. If you are chilly, put on a sweater and some warm socks. Take the opportunity to enjoy some hot chocolate under a warm blanket.
Saving money doesn't mean you have to dramatically change your lifestyle. A few simple tricks and you can balance the budget. Turn on the heat and rest easy. If you need any future tips or need those new LED fixtures, give The Electric Connection a call today.