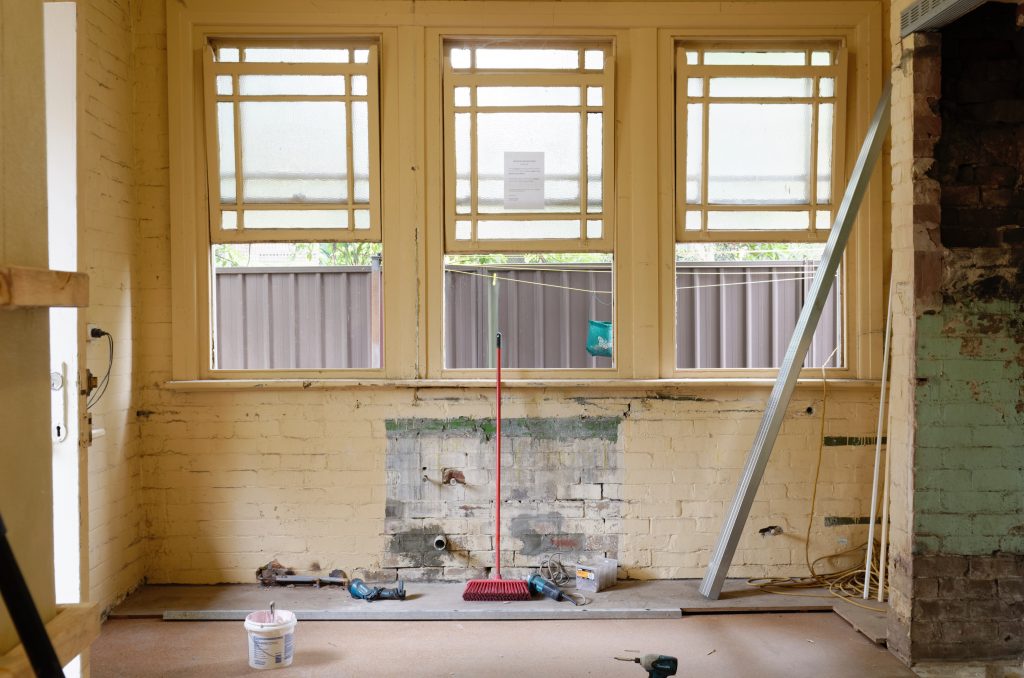 Making improvements to your home can mean a lot of different things. When you have an older home, it's important to consider how your home's age can impact the costs of your upgrades.  It's also important to understand what you can feasibly DIY and know what projects are better left to the professionals. So, take these things into account when planning your renovations.
Research and Plan
Older homes provide their own unique charm, and they also provide unique challenges. With that in mind, you need to be smart about your improvement projects. Sure, if you're handy, there are plenty of things you can manage on your own. However, older homes often mean hidden renovation concerns, which are better handled by professionals. Homes built prior to the late '80s often contain lead and asbestos, materials which should only be handled by professionals.  Damage from termites, mold, or mildew should also be               repaired by a pro, and if your home needs plumbing or foundation repairs, you should hire someone to do the work. Radon requires specialized mitigation services, and many older homes have outdated electrical systems which should be rewired by a professional, licensed electrician.
Any time you have a project where you lack expertise, or that is well beyond your comfort zone, consider hiring someone to tackle the job. If you try it yourself, sometimes you can create a bigger mess through lack of knowledge, leaving you worse off for your time, energy, and money. Some situations can even get you hurt or killed. Still not sure? Research suggestions for home improvement projects to avoid. Just remember to leave some room in your budget; for example, a typical rate is about $150 per hour for a crew of two electricians while the national average to hire a plumber is between $45 and $65 per hour.
Protect Your Investments
Whoever does the work, if your older home is decorated with antiques or original furnishings, ensure your belongings are out of the way so they don't become damaged during renovations.  With that in mind, consider renting a storage unit to keep your things safe. Self-storage units booked in Los Angeles over the past 180 days hit an overall average of $144.98, which is a low price to pay for peace of mind and the protection of your belongings.
Value-Savvy Suggestions
Certain projects can make a can make a big impact on the value of your home, as well as providing a more comfortable environment for you.
Here are some ideas:
Owning an older home can mean needing to make improvements, whether it's for your comfort, safety, or the value of your home. Make sure you hire a pro for projects beyond your skill level. Older homes have special appeal, and being smart about renovations can make all the difference for you as a homeowner.