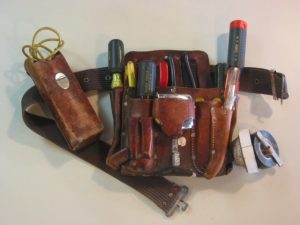 There is a real sense of pride and satisfaction when you take on a task that is daunting and challenging and you actually pull it off. Taking on a do-it-yourself task can be fun and rewarding. You learn a lot and you get the experience of working with your hands. Sometimes, DIY projects can be great and other times, they end up being complete failures you can laugh off. However, there are some DIY jobs you should never attempt. Anything that puts your life at risk or risks the overall safety of your home is simply not worth it. Electricity is no joke. If you have a job that requires electrical wiring, it is best left to a certified electrician. Santa Monica homeowners can count on the team at The Electric Connection to take care of any electrical repairs or new installations.
Electrical repairs or installing new light fixtures may seem simple enough on the surface, but one small mistake could be extremely dangerous. It isn't worth the risk. Always call an electrician in Santa Monica to handle the electrical side of any DIY project and you can take credit for the rest. In many cases, a DIY project that involved electricity is against county and city codes. Permits are generally required for remodels and renovations, which will need an inspection.
You want your home to be safe and don't want to have to worry about an electrical short due to faulty wiring. This can be avoided by letting a Santa Monica electrician take care of that part of the project while you focus on picking on the new fixture or putting on the paint. Have fun with your next DIY, but always remember safety first and give The Electric Connection a call to handle any electrical work that goes with the project.