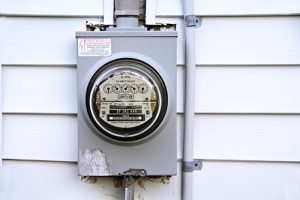 Stay cool as a cucumber this summer without running your electric bill sky high and your finances into the ground. Summer is such a fun time of year that we all look forward to those hot days spent at the beach enjoying the warm ocean breeze. Sometimes, the heat is just too much. We all need a break. We don't want to be warm all the time, especially when we want to relax or sleep. It is natural to turn the AC down a bit so you can cool down after a long day in the sun. unfortunately, every degree you lower the thermostat is more money you are going to be spending. An electrician in Santa Monica wants you to stay cool and comfortable, without breaking the bank. The team at The Electric Connection has been helping customers like you for years and is here to help.
There are some things you can do this summer to help stay cool without taxing the AC. Your Santa Monica electrician says these are tried and true methods.
Invest in some heavy shades for the windows that get the most sun. Draw the shades when the sun is beating down on those windows to help keep it a little cooler in the room.
Consider investing in window tint on windows that face the south. This allows you to see out without allowing the hot sun to heat the room.
Have a few ceiling fans installed by an electrician. Santa Monica homeowners will love the feel of a cool breeze washing over them when they are in bed at night.
Open the windows at night if the temperature is cool. Giving the AC unit a break can save you a great deal.
Try to avoid cooking with the oven during the heat of the day. Use a crockpot instead.
Stay cool this summer without having to pinch too many pennies. Give The Electric Connection a call today to schedule your ceiling fan installation.