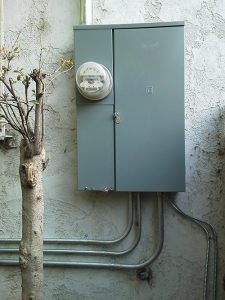 That dull gray box that sits outside your home isn't something you pay a lot of attention to. In the house, there is a gray panel that fits into the wall and is somewhere out of the way. Again, you don't even know it is there unless you are looking for it. Every home has an electric panel. Fortunately, the average homeowner never has to do much with it. Occasionally you may need to open it up to turn a breaker off or on or maybe reset a tripped breaker. However, if you are in and out of that electric panel several times a week, you need an electrician. Pasadena homeowners who are not comfortable with how often they are messing with their electric panel can call The Electric Connection for help. You may need a panel upgrade.
There are several reasons you should consider upgrading your electric panel. The upgrade can only be completed by a licensed electrician in Pasadena. There are codes that must be followed and inspections that must be passed. You don't want to waste time and money by trying to get by with substandard work. It is also a huge safety issue.
Here are some reasons why you would need or want to have a Pasadena electrician upgrade your electric panel.
The panel has been recalled or deemed a safety hazard
You need more electricity coming from the pole into your house
The panel is outdated
The panel is not working safely or properly any longer
Panels that use old-fashioned wiring methods that are now obsolete
You don't have to know the ins and outs of your electric panel, but if you suspect there is an issue, it is always best to call an electrician to complete an inspection. You will be given the lowdown on your panel and learn whether or not you need to change out your existing panel. Give The Electric Connection a call today and schedule your inspection.