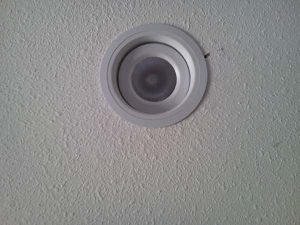 Transforming a basement into livable space is a big deal. It requires a lot of planning, work and execution. If you have a basement, you have a lot of space down there that you could be using to entertain, as bedrooms or simply to add value to your home. When done correctly and up to code, your basement can count towards the total square footage of your home. Every additional square foot adds anywhere from $50 to $200 to your total value depending on where you live. An electrician in Glendale, like those at The Electric Connection, can help you get that remodel underway and up to code in no time.
Basements are generally already wired with electricity, but the lack of walls, ceiling and more than a cement floor are an issue. Once you add flooring and put in a ceiling, the ceiling height tends to be a bit smaller than the average. However, it is still functional and as long as it meets the building code, you can make it work. Now, basements tend to be dark, but you can change that with the installation of recessed lights by an electrician. Glendale homeowners will not have to worry about losing any head room with these lights because they are flush with the ceiling.
You can add several lights that will really brighten up the space. Whether you are transforming your basement into a den or the ultimate game room, you want to preserve as much ceiling space as possible while providing plenty of light. If you are dividing the area into separate rooms, your Glendale electrician can add the wiring needed for the outlets as well as the light switches needed to operate the lights in each space. A basement remodel is a fun project that is rewarding and will provide an excellent return on your investment. Give The Electric Connection a call today and schedule your lighting installation.