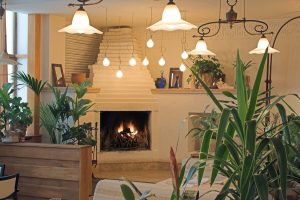 We all have a unique style. Some people loathe being part of the mold. They want to be different and step outside of the box. This applies to the way they dress and the way they decorate their personal spaces. When you own your own home, it is all about expressing yourself with your favorite color pallets, artwork and even furnishings. Another way you can help bring your personality and style into your home is by choosing some bold, innovative lighting schemes with the help of your Burbank electrician. The team at The Electric Connection is here to help you make your personal style stand out.
You are no longer relegated to the standard light fixture in the center of a room or forced to rely on colored bulbs or quirky lamps to express your style. An electrician in Burbank can help bring out your personal style with a variety of installed light fixtures that are functional and bold or classic and elegant. It is all up to you. You can have several lights or a single one. That's part of the joy of designing your space—you have all the power. You can choose how bright, how dark and how funky your lighting scheme is.
Once you have come up with what you want, you need to call your electrician. Burbank homeowners will need to trust the expert when it comes to the wiring and installation of each of the fixtures. You can ask for dimmer switches to be installed or a wallplate with several light switches that give you the freedom to control the lights from one place in the room. The possibilities are endless. Do some shopping around and find the fixtures that call to you. Then, give The Electric Connection a call today and schedule your new lighting installation.