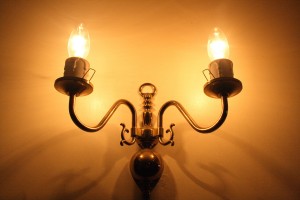 When you walk into a room in the house, you flip a switch and the light comes on. It is a standard, expected feature. It is actually a little boring when you think about it. Your light looks just like the lights in every other room in every other house. Maybe you enjoy being a little different or appreciate making a statement. Dramatic lighting schemes are one way to make your house just a little different from the rest. A Los Angeles electrician, like those at The Electric Connection can help you achieve your goals of having a lighting scheme that enhances the room and will get guests talking.
There are so many options. If you have gorgeous artwork that you want to be the focal point when the lights are turned on or a particular corner that is meant to draw the eye, you need the right lighting. You don't have to stick with the standard white light. You can have fun with it and add a splash of color or put the boring white light in a flashy fixture. An electrician in Los Angeles can pretty much install any fixture that catches your eye. Your biggest job will be doing the shopping and finding the right chandelier, wall light or recessed light.
The rest is up to your electrician. Los Angeles residents will appreciate how quickly a single change in the lighting scheme can change the look and feel of a room. Whether you want to go bold and bright or soft and subtle, it can be done. In fact, the light fixture changes can happen in just a few hours, assuming the wiring for the fixtures is already available. If it isn't, no problem. New wiring can be added along with a new switch. Make the call today to The Electric Connection and transform your boring lighting into something fun and exciting.