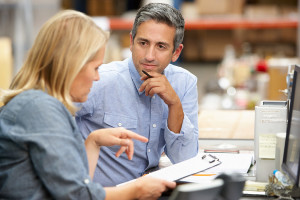 There are times when you may think there is something wrong with your home in general. Your lights may flicker or burn out quickly or you can't seem to get the toaster to work when it is plugged into a certain outlet. It can be difficult to determine if it is an appliance, a faulty light fixture or just one of those flukes that happens. You need a Santa Monica electrician to help you troubleshoot a problem that could turn out to be an electrical situation that requires a professional to handle. When you need help with the electrical problems in your house, you can count on The Electric Connection to provide you with the service you need in a timely manner.
Flickering lights are actually a signal that there may be some faulty wiring behind the walls that you cannot see. It is important the light fixtures are checked by an electrician. Santa Monica homeowners who notice lights that flicker, intermittently shut off or fixtures that go through bulbs quicker than normal should call an electrician. There is a chance the wiring to the fixture is exposed. This can be a serious risk for an electrical fire.
Breakers that trip often are also indicators of a bigger problem. The breaker may be weakened and need replacing or upgrading. This is something that will need to be evaluated by an electrician. If the home is more than 50 years old, the wiring may be outdated. Cloth wiring was commonly used in construction of homes before 1950. Today, we know that type of wiring isn't safe and overtime, it can become an electrical hazard.
If you notice anything suspicious or smell burning wires or see black streaks shooting up the wall above an outlet, call an electrician right away. Taking quick action can save you the devastation of losing everything in a home fire. Give The Electric Connection a call today and take care of any electrical troubleshooting needs you have.