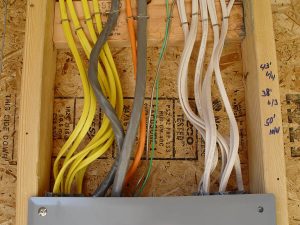 Adding on to your home to make it a little bigger and more accommodating for you and your family's needs is a typical part of home ownership. Sometimes, you buy a smaller house or a house that isn't quite what you want with the intention of remodeling it to suit your needs. This is often a cheaper solution and gives you a little more say in what the addition looks like. If you are considering adding on to your home or transforming that big closet into a second bathroom, you will need the services of an electrician. Glendale homeowners can call The Electric Connection to assist them with their home remodeling needs.
Plenty of people choose a DIY approach when it comes to home remodels. Those with some basic carpentry experience can knock out walls or install sheetrock. However, it is never okay for anyone, besides a certified Glendale electrician, to deal with any of the electrical wiring required for the addition. The risk associated with dealing with electricity are far too great and not worth the few extra dollars you may save. Your homeowner's insurance will also negate any coverage in many cases if the wiring was not completed by a certified electrician.
It is far easier and will give you peace of mind to have an electrician in Glendale take care of new wiring as well as the installation of new light fixtures. This ensures the job is done right and you will know the addition is safe. In most counties and cities, the addition you put on your home will require permits. The inspector will need to inspect any electrical wiring completed. Don't risk the job not being done right the first time. Give The Electric Connection a call today and schedule your new addition electrical job.