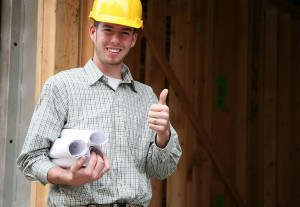 This spring you may be feeling the itch to update your home. As spring dawns, it is normal to get that spring fever or feel the need to clean things up. The condition is often referred to as spring cleaning and homeowners everywhere are cleaning out the garages, adding a fresh coat of paint to the deck and revamping the interior of their homes. One way to transform your home is by having a home lighting upgrade with the help of an electrician in Burbank. The team at The Electric Connection are here to help you satisfy your spring makeover urges and can help you get the lighting scheme of your dreams.
One of the lighting options you have is recessed lighting. This is the latest trend in home building. It is an ideal option for many reasons.
*Can be installed on any ceiling whether it is pitched or completely flat
*Recessed lighting operates on a lower voltage, saving you money on energy costs
*Lights are out of the way and will not be at risk of being bumped
*The recessed lights make the room look bigger in general
A Burbank electrician can install the lights where you want them. If you have a fireplace mantle or a particular piece of artwork you would like to highlight in a room, the lights can be placed so those items are highlighted. The lights are very easy to install and can be placed pretty much anywhere, including under the stairs, hallways and even on the covered patio.
Another bonus to recessed lighting is the ability to customize the outer trim. You can opt for a shiny silver trim that will reflect the light or add a splash of color to the room with a uniquely colored trim. All of these options can be discussed with your electrician. Burbank homeowners don't have to limit their lighting to the boring typical fixtures of 20 years ago. Give The Electric Connection a call today and upgrade your home's lighting and give it a whole new look.