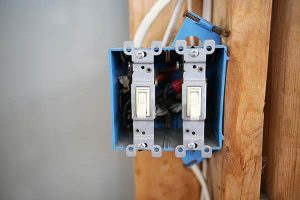 Have you recently purchased a fixer upper? With all of the home renovations shows on television these days, you may be inspired to invest in a house that needs a little help. Transforming something old and damaged into something new and lovely is exciting. It can be very fulfilling to get your hands dirty and apply your creativeness to a home renovation. It doesn't matter if you are planning on flipping the home or making it yours to love. Part of any home renovation is going to include some electrical work, which will require the services of a professional electrician. Santa Monica new property owners can rely on The Electric Connection to take care of the electrical portion of the renovation.
Redoing walls and floors is only half the project. Sometimes you may need to bring an old home into the 21st century with new, safer electrical wiring explains an electrician in Santa Monica. Once you know the wiring is safe and ready to handle the demands on the electric panel, you can move on to the good stuff. Choosing floor material, wall colors and cabinetry is exciting, but the electrical is the first big step.
In some cases, you may be removing walls, which are likely to have wiring behind the sheetrock. This will need to be moved or disconnected by a Santa Monica electrician. Part of your planning will include installing new light fixtures and having outlets installed. With the current trend of having large, flat-screen televisions mounted to the wall, it is a good idea to have an outlet placed high up on the wall. It is the little details like these that can take a home renovation from good to great. It's all in the details. If you are ready to get started on your home renovation project, give The Electric Connection a call today.