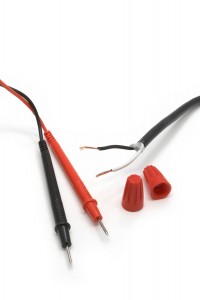 Your electric bill may not be a problem for you, but wouldn't it be nice to have a few more dollars in your pocket every month? Imagine if you could save even ten dollars every month. You could set it aside and put towards a fund to buy something that you have been wanting or buy an extra latte. No, it isn't a lot, but you never know when a little extra cash will come in handy. And, it isn't just ten bucks. It could end up being much more if you follow these tips presented by your Pasadena electrician. The team at The Electric Connection is here to help you find out how you can save.
*Your biggest energy hog is going to be your air conditioner or furnace in the winter. You don't have to cook or freeze, but you can turn it up a bit in the summer and down a bit in the winter. Throw on a comfy sweater during the winter so you can keep your furnace setting lower. In the summer, keep the blinds closed and run a ceiling fan to help stay cool without cranking the AC up.
*Lighting is the second biggest use of electricity in your home explains an electrician. Pasadena homeowners can slash their electric bill by turning off lights when not in use. Switching to LEDs is another quick and easy way to save some cash.
*Turning down your water heater a few degrees will also save you a great deal of money. If you are not sure how to do this, call an electrician in Pasadena to take care of it for you. Most people are heating water to a temperature they can't actually use and end up turning on the cold water to cool it down.
These three quick ways can save you money every month. You will see the savings on your next electric bill. Give The Electric Connection a call if you have any questions or need help taking care of any electrical issues.