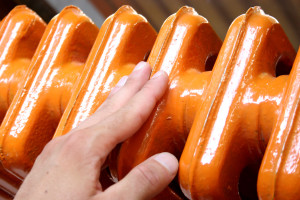 Southern California residents are fortunate in the fact the winters are fairly mild, but you will need to run the heater from time to time. You can save a lot of money on heating costs by following these tips presented by your Los Angeles electrician. The team at The Electric Connection can help you get your home ready for what very well may be a very long, cold winter.
Keeping your house warm can be difficult if it isn't properly insulated. Do your best to make sure your attic space is insulated. Another helpful tool to keeping in the air you pay to heat inside where you want it is by adding weather stripping around doors and windows. This will take care of those cold drafts that seep in around the spaces. The stripping includes sticky tape that is easily peeled off and stuck to the door and window jams. It is fairly inexpensive, but can save you a great deal of money on heating AND cooling costs. It won't be visible and can also reduce the sound that comes through those small cracks.
Another option that is very helpful during the cooler months as well as the summer months is a ceiling fan installed by an electrician. Los Angeles residents can help reduce heating costs with the installation of a ceiling fan. The fan blades will push the hot air that rises up to the ceiling back down into the living space. The hot air in the room will keep the thermostat from kicking the furnace on repeatedly. This is where the cost savings is. Your ceiling fan can also act as a light fixture in the room. Remote controls are an option if you have high ceilings. If you are ready to take the next step in fighting high heating bills, give The Electric Connection a call today.