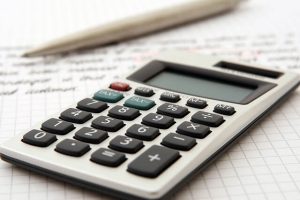 Working as an electrician you can expect to do everything from installing to maintaining all electrical and power systems found in homes, businesses, or factories. If you take a look a the wiring or control equipment found in a structure, there's a good chance, as an electrician, you will be working on it. Wherever electricity flows, you can find an electrician.
Like many fields, electricians often specialize in different areas, such as commercial or residential, installation or maintenance. For example, an electrician specializing in construction can often be found installing wiring for new buildings or homes. Residential electricians often focus more on homes and apartment buildings, whereas commercial electricians focus on working in buildings, such as offices or stores. It's not uncommon to specialize in a multitude of things as well.
There are many tools an electrician must use throughout their day. For example, when an electrician is installing new wiring, you can see them using conduit benders, screwdrivers, pliers, and wire strippers. To test the wiring, tools such as voltmeters or ammeters are used. These tools are used to ensure the job is safe to start and safely completed.
When performing electrical maintenance, the work varies from day to day. There are many different components of electrical items so it greatly depends on where that electrician is working that day. Residential electricians will often provide a variety of jobs for homeowners, such as rewires or new ceiling fan installations. Commercial electrical jobs are more intense and require a bit more training. These electricians will be found repairing motors, transformers, or generators. A great skill that a commercial electrician also has is advising on which equipment works well together and which will cause hazards.
If you are considering becoming an electrician, be prepared to work indoors and outdoors, as well as inside attics and underneath homes. Work can be very strenuous sometimes and require the lifting of heavy items which standing and crouching for long periods of time. There are great risks of shocks, falls, and cuts if you're not careful or know what you're doing.
Each state varies in what is necessary to become a journeyman electrician. Schooling and testing and required in order to get your license. Many companies offer jobs as helpers for those who do not yet have their license. This will give a junior electrician the experience necessary to take the next step. You can also learn a lot by working with a professional electrician.
Working as an electrician can be a tough job but can be very rewarding work. To see a homeowner happy with a new installation or to see your work admired by customers can be a great feeling. Electricity runs the world so there should be no shortage of electrician jobs in the country.
The Electric Connection has been providing electrical services to the Los Angeles area for over 30 years. We are proud to provide homeowners and businesses with excellent services. If you need any electrical work done in your home or business, please contact us.