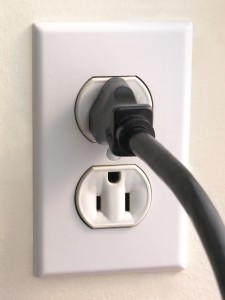 If you are sick, you call a doctor. If you air conditioner stops working, you call an HVAC repairman. We are fortunate to live in a world where we are only a phone call away from help. We are not expected to fix things ourselves. In fact, the economy relies on us calling in professionals who have went to school and made a living repairing things and making our lives a little easier. What about an electrician? When should you call an electrician, like those at The Electric Connection.
Here are a list of jobs that would require you to give your electrician a call.
When you have a flickering light or a light that doesn't always turn on when you flipped the switch.
When you need electrical upgrades around the house, like adding additional outlets or replacing old outlets with GFCI outlets.
When you want to add a new light fixture.
When you know you have old wiring that could be potentially dangerous.
If you are doing any kind of remodeling or adding an addition to your home.
When you are having a new home built from the ground up.
When you buy a new house or are thinking about selling and want to know the condition of the electrical wiring in the home. This is especially important if the home was built before 1950 and there is no proof of electrical upgrades.
Upgrading the breaker panel to accommodate your needs.
Installing a home office.
This is not a comprehensive list, but it does include some of the more common reasons you would need to hire an electrician. If you have a job that is listed here or have any questions about what kind of electrical work you may need, give The Electric Connection a call today and schedule your consultation.