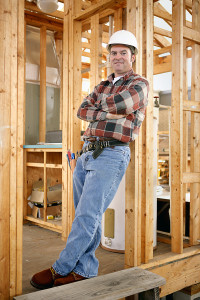 Building a home is a great way to ensure you are getting exactly what you want out of your house. It really makes you feel as if you have been a part of the process from the ground up. It gives you the chance to create a home that suits your needs and reflects your personality. Many homeowners have discovered it is often much more economical to build a home than buy a home that needs various remodels and adjustments. It also makes it possible to buy the perfect home in the neighborhood you have had your eye on. To build your new home, you will need a Beverly Hills electrician like those at The Electric Connection.
When you build your own home, you will get to decide the number of rooms you have as well as bathrooms. Another major benefit to building your home is the thrill of designing your kitchen to work from you. Every person will have different desires and needs when they are in the kitchen. Some people need numerous outlets to run several appliances. Large families may need more than one microwave to keep the family going. All of these things require the expertise of an electrician. Beverly Hills homeowners who want to add more outlets than the standard 4 or 5 in the kitchen, can discuss their needs with the electrician. The electrician will go about wiring the outlets and ensuring the breaker can run all of the outlets without becoming overloaded.
Your electrician will also take care of installing ceiling fans, installing light fixtures and running any data and phone lines for you during the building phase. This can save you a lot of time by getting it done during the building process instead of waiting until after the walls are up. Give The Electric Connection a call today and schedule your new home construction consultation.